Cyclists soon to be nudged
Cyclists will be nudged to adapt speed before dangerous intersections. This decision was reached after the MeBeSafe cyclist team met up in The Hague before the Field Trial began.
Bicycle after bicycle passed. A seemingly never-ending stream of bicyclists gushed past outside the window at the SWOV building in The Hague. The MeBeSafe cyclist team had got here to make a decision on which nudges to use on cyclists. And it must be said that the team was close to the cyclists in more than one way.
A lot of progress has already been made. All nudges have been tested and evaluated in close collaboration with cyclists, and it was now only a matter of which ones to choose for implementation. Chalmers has made a lot of tests on how to make cyclists adapt their speed before dangerous intersections by nudging techniques. And the tests came to bear fruit, as Chalmers' flat-stripe nudges seem able to combine the seemingly impossible two; reduce speed and reach universal cyclist approval.
"This is much better than we ever could have hoped for" Pontus Wallgren from Chalmers cheered, "The effect on speed is remarkable, and everybody appreciates it – what else could you ask for?"
SWOV and TNO have on the other hand investigated how nudging could alter the trajectories of cyclists. It seems like a few visual lines could really help when cyclists coming from one direction turn into a biking lane heading in another direction.
"Nudging cyclists to merge together smoother can really both increase safety and affect the flow on the biking lanes", Matin Nabavi Niaki from SWOW happily exclaimed.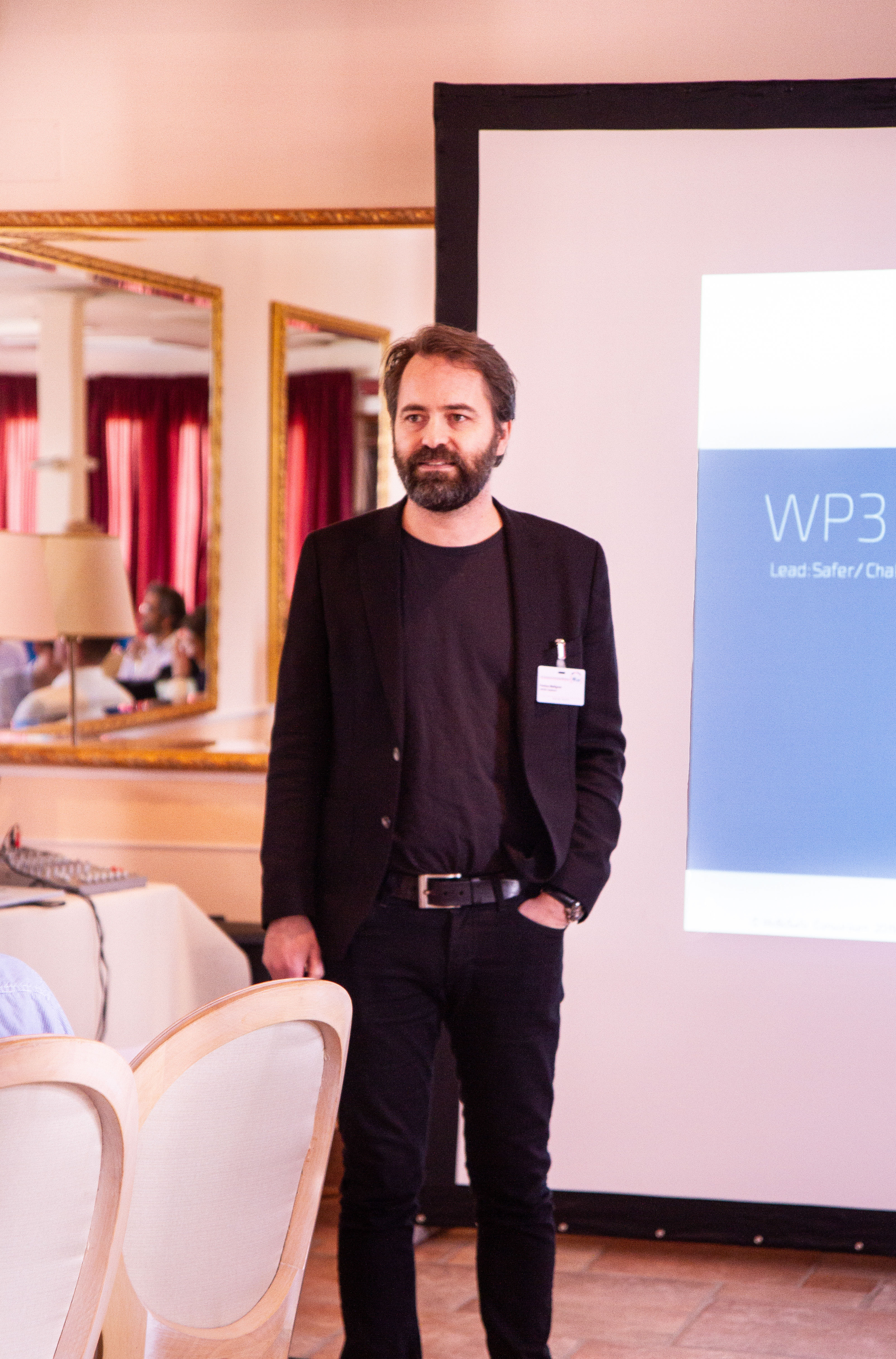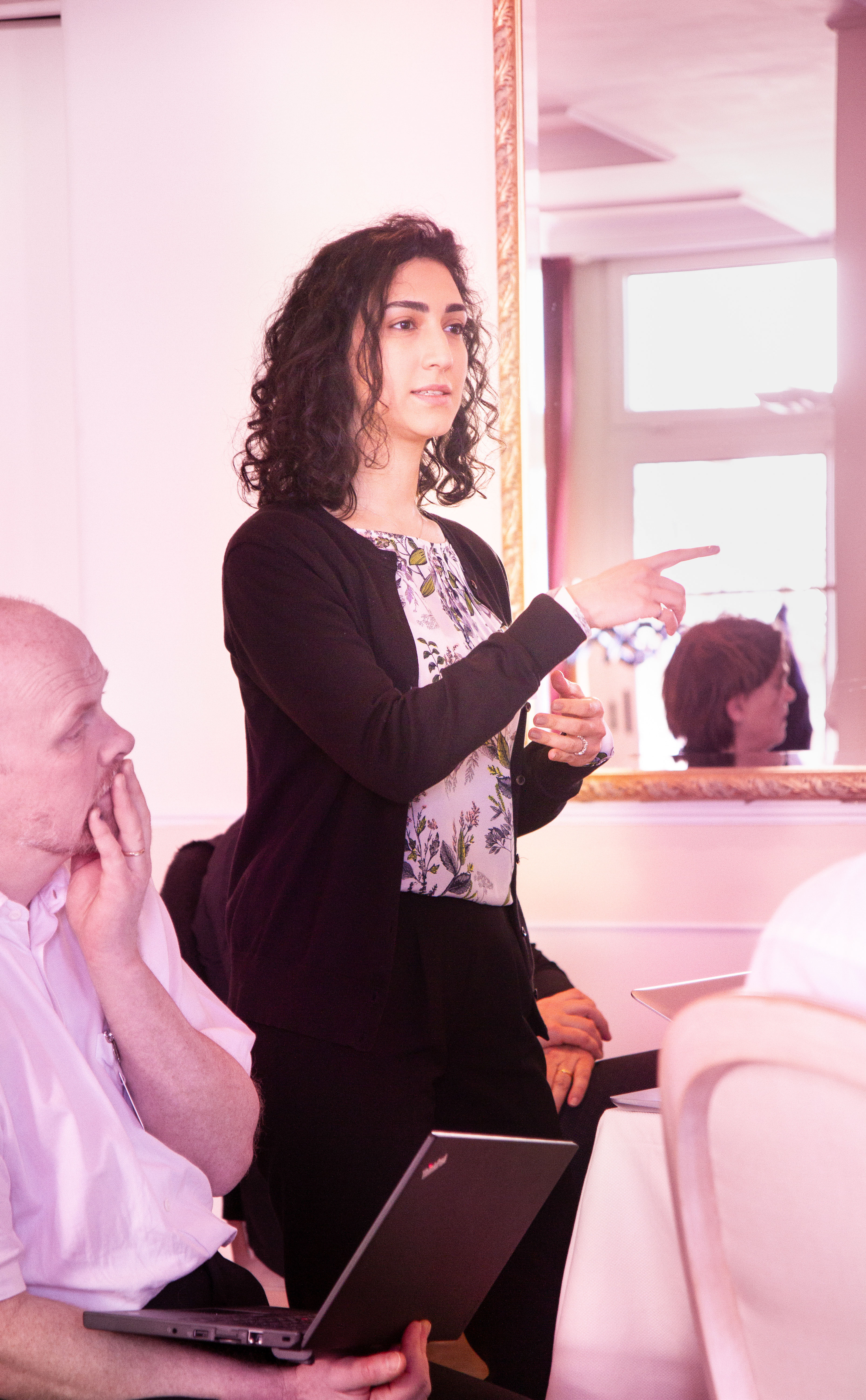 The initial plan was to evaluate the same nudge in  the same way in Sweden and the Netherlands, to see if equal measures would work across national barriers. And that would indeed have been interesting; to see if cultural differences would alter the intrinsic behaviour of the nudges. Incidentally, cultural differences proved to throw a spanner in the works in a wholly different way.
The speed nudge will reduce the speed of cyclists when it is absolutely necessary; before a car-bike intersection with blocked view where accidents have regularly happened. This scenario can be found in Sweden, but actually not in the Netherlands. Dutch bike traffic is just so full of bikes that it is totally impossible to reach any speed. Moreover, biking lanes turn a bit outwards before car intersections, reducing the problem with speed and making it difficult to implement anything else.
The trajectory nudge would on the other hand help cyclists merge when biking lanes intersect, which is not really an issue in Sweden. Swedish biking lanes are rarely separated from other traffic, and it is very unlikely to find a busy bike-bike situation that proves to be dangerous enough for a nudge to be set up. However, the trajectory nudge was made for scenarios where two single-lane tracks meet in a T-intersection. It is based on narrowing down the highway lane from the side, to give some free space for the cyclists entering from that side. A lot of searching was conducted, but no suitable intersection was found. And this nudge will not really work for a T-intersection with traffic in two directions.
MeBeSafe will therefore test the only combination that makes sense in each country. And that, of course, makes sense. The stripe nudge will be used for both Swedes and Dutches. But whereas the Swedish aims to reduce speed in car-bike situations, the Dutch one aims not for speed but for increased attention when bikes intersect other bikes. This will make the nudge relevant everywhere.
Both countries aimed to use several locations to verify that the results are not only a product of one single place but rather an effect of the nudges on their own. As the speed nudge relies on illusions, which are very hard to avoid, it has a high potential to work in the long term. However, this naturally needs to be verified. The nudges will therefore be up for several months to really monitor the effect over time.
To verify that the speed nudge will work, you cannot only look at the average speed at a certain location and see how that changes. Cyclists are far too diverse in terms of speed for that to work. To make sure that it is the nudge that alters the speed, each cyclist's behaviour must be checked.
More specifically, their actual speed decrease will be checked. How many percentages does each cyclist reduce their speed. To know this, their maximum speed before slowing down must be known as well as their minimum speed. And to know that a certain speed is max or min, we must measure their entire speed-location behaviour.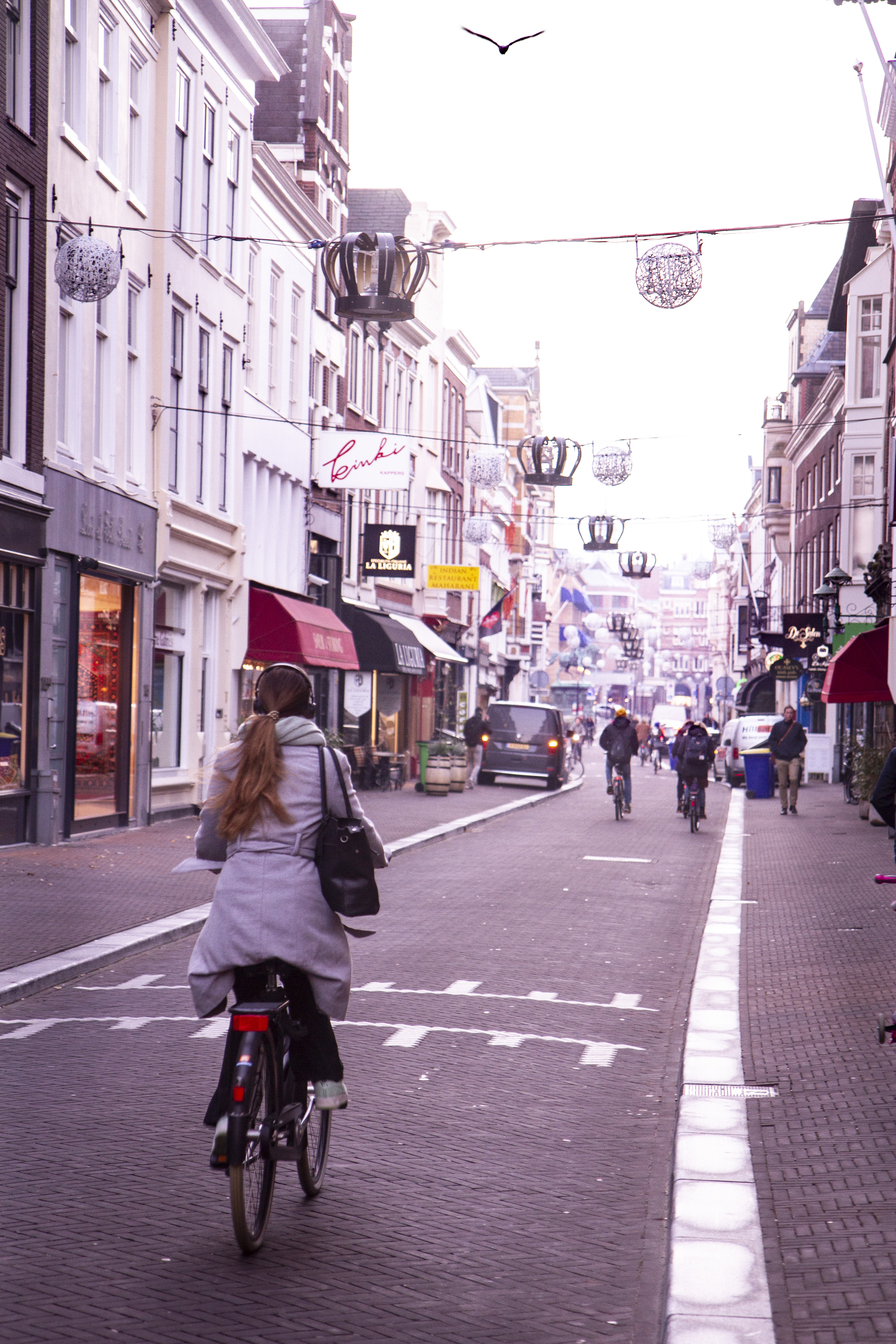 This would not had been possible just a few years ago. MeBeSafe is using the latest tech in camera detection to get the full speed-location curves of all cyclists, cars, scooters and pedestrians; simply from taking up a film of the intersections. Each frame is then analysed by a computer, that will detect which moving pixels make up which type of object. Thanks to this novel technique, it is possible to know everything that happens. MeBeSafe will therefore be able to pinpoint exactly when and how much the nudges work.
The meeting in The Hague proved to be a success. It was time to leave the building and venture out to find a place in the everlasting stream of cyclists outside. After just two months, real lanes were fitted with the nudges of MeBeSafe. Nudges that are being evaluated from every single angle, to assert their functionality down to the most minute aspect. Nudges that are made to make traffic safer. Nudges that could shape the future.